Daily Price Chart of 1 Pavan (Sovereign) Gold in Kerala
Following is the graph and table of price of 1 Pavan gold (8Gms, 22Carat) of present month.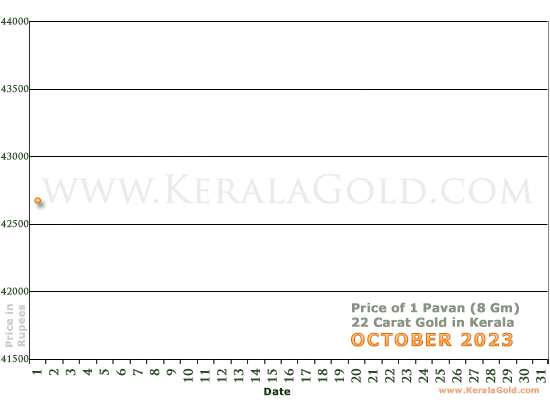 Date
Price of 1 Pavan Gold (Rs.)

1-May-16

22560

2-May-16
Yesterday »

Rs. 22,560

3-May-16
Today »

Coming Up..
» For Kerala Gold Rate per Gram Click Here
» Bookmark This Webpage to Check Gold Price Tomorrow and Everyday ..
» 24 Hour Gold Price » Daily Gold Price Chart » Monthly Gold Price Chart » Yearly Gold Price Chart

Traditional

Modern

Stones

Birthstones

Diamond Jewellery

Designer Jewellery

Platinum Jewellery

Jewellery Designs

Gold Rates